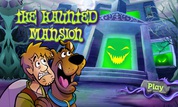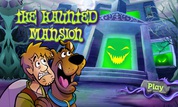 Play Now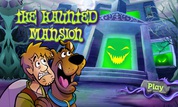 Unfortunately The Haunted Mansion is not available on your device. Please try one of the related games below or visit our HTML5 category.
This Flash game is loaded using an emulator. If you notice any glitches(such as the game getting stuck or music/sound missing), click to play the original version with NuMuKi Browser for the best experience.
About The Haunted Mansion Game
Time for a good old fright night with Scooby-Doo in The Haunted Mansion Game! Prepare yourself, as we are to enter the most haunted place in Southern Texas! The site is crawling with ghosts, ghouls, and other demons that make it hard for the town folks to live their life peacefully. As Fred would say, looks like we've got another mystery on our hands! But don't worry, The Mystery Inc. is on it!
Your job will be to guide Shaggy through the terrifying maze and fight off any ghoul that may attempt to take you or Shaggy down. Prove yourself to be a fearless warrior of light and defeat the evil that lingers within these walls. Do you think you can rise up to the challenge?
How to play the game
This place will surely give you the heebie-jeebies! As frightening and haunted as it is, you will have to make your way through each level, right to the final room. To defeat the undead that still lingers through the hallways, use your Goo Gun by pressing Z. Shoot the ghouls until they are all covered in Goo and can move no more.
To move around and bounce between floors, use the right and left arrow key, respectively, the up arrow key for jumps. Once the ghost is all locked up in Goo, hold the Z and the left/right arrow (according to your direction) pressed together to kick the giant ball of slime into oblivion. The main purpose of the game is to get rid of all the ghosts in the Maison. Only then you can declare it safe to live in.
Make sure to collect the power-ups that Scooby strategically places at the bottom of the screen for you. The levels will get harder and harder as you advance through the levels. We're talking night vision, jumpscares, and ghosts that counter-attack and refuse to die. But don't worry, you'll get the hang of it!
Good job! But be careful, there are plenty of other ghosts to go. Let's clean this Mansion, shall we?