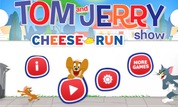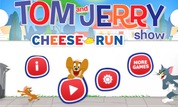 Play Now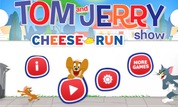 Unfortunately, Cheese Run is not available on your device. Please try one of the related games below or visit our HTML5 category.
About Cheese Run Game
A mouse job is never done in the Cheese Run game. A provider like Jerry must always find ways of getting hold onto some food, regardless of the dangers. This job will certainly not be an easy one since outside, many hazards are waiting for him to get out of the safety of his home.
The aim here is for this cute little mouse to grab all the cheese he can reach. All that should be done without him getting dragged down by anything that could be a danger to him. At that size, though, there are not too many things that cannot be considered a potential hazard.
How to Play:
The only tool you need is your mouse, and probably some good reflexes and timing skills. These will absolutely be enough to keep you up and about and out of danger too! Just click to make Jerry jump over the incoming obstacles. You must not let him run over them, not for anything in the world. If he does, the game will be ruined!
The neighborhood happens to be a little twisted. There is pavement everywhere, above and below too! You can switch between the cement lanes to maximize the amount of cheese you collect. To get up there, you can double click anywhere to make Jerry jump higher than usual.
Everybody knows that what goes up must eventually go down as well. When you cannot go any higher, click anywhere closer to the ground to slide down. But make sure to look around twice before making any reckless move. There could be some obstacles there that can get to you in the blink of an eye. All your efforts will be lost if they get to you!
Remember to run as fast your legs can carry you and to jump high over anything with claws or sharp teeth! This game is not over until you will have gotten enough cheese supplies for a year, at the very least! Best of luck to you!