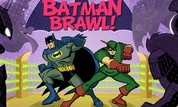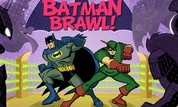 Play Now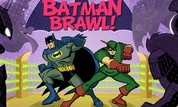 Unfortunately, Batman Brawl is not available on your device. Please try one of the related games below or visit our HTML5 category.
About Batman Brawl Game
Have you ever wondered how a boxing fight alongside Batman and Green Arrow would be? Well, in the Batman Brawl game, the two heroes need to take on some of the greatest fighters of the multiverse! Do you think you can help them best their competitors? Let's put on your boxing gloves and see what you've got!
Now it's time to enter the boxing ring and see if you can win all the rumbles! Thankfully, you can get trained by some of the best coaches of Gotham if you're not that experienced. It will be impossible not to win a couple of rounds with this help!
How to play the game
Even though you have Wildcat and Green Lantern's G'Nort on your side to help you with tricks, you should know the controls! Here is a list of all of them:
- Z: Jab
- X: Uppercut
- C: Body Blow
- N: Block Up
- M: Block Down
- Left arrow key: Move Back
- Right arrow key: Mover Forward
It might seem a lot to take in, but you'll have it all figured out after a few fights!
Now it's time to meet your opponents. You will fight them in their realm, and the fights will become harder and harder! For example, Clock King and Gentleman Ghost might not be as experienced boxers as you think, and they'll be easy to beat. However, Black Manta and Owl Man might have more impressive moves and some tricks up their sleeves!
You need to fight your opponents for three rounds. However, it's a bit more complicated than it sounds. You should fill half of the Batman Meter if you want to win one round! The same goes for your opponent. If he hits you many times and fills your part of the meter, it's game over for you!
Are you ready to start this brawl and see if you can beat the fighters of the multiverse? Batman and Green Arrow are waiting to see if you'll bring them victory! So, let's hurry up and enter the ring!