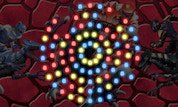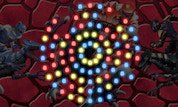 Play Now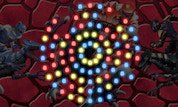 Unfortunately, Dino Gems is not available on your device. Please try one of the related games below or visit our HTML5 category.
About Dino Gems Game
The life of a Power Ranger is never easy. There is always something they need to do or stop someone from doing something terrible. During the Dino Gems game, the Power Rangers need to stop the mad scientist Mesagog from putting into application the evilest plan ever. He wants to return the world we know to the age of dinosaurs.
For the Power Rangers to stop him, they need to collect all the dino gems from the screen. After that, they can morph into the Power Rangers and help the other Rangers resolve this problem.
How to Play
The dino gems will appear on your screen, and you need to move your mouse over them as fast as you can to make them disappear. You have a specific time to finish collecting them, or you will fain. You need to pass 16 levels to win.
With each new level, you need to obtain more and more dino gems. The levels become harder and harder, and during the last ones, the jewels will move, so it will be harder for you to collect them. Do not give up anyway. Use your skills and do your best to help the Power Rangers beat Mesagog and restore peace to the world.
If you succeed in this mission, you will be a hero to the world, and you will be able to call yourself a Power Ranger. It takes courage and ambition to go in such missions and fight against the evil forces, and we wish you good luck on that.