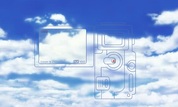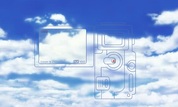 Play Now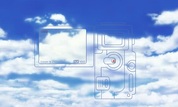 Unfortunately, The Truth is Up There is not available on your device. Please try one of the related games below or visit our HTML5 category.
About The Truth is Up There Game
If you're a UFO enthusiast, you can't miss out on The Truth is Up There game! Some people think aliens are real and want to convince others about their quirky beliefs. Therefore, they try to capture extraterrestrial spaceships on film. However, it'll take a lot of skill, precision, and patience to succeed! Are you skilled enough to capture the UFO on camera?
This game challenges you to take on the role of an amateur videographer that finds himself in a lucky position. Plenty of UFOs are flying over Earth today, and the sky is bright blue with just a few fluffy clouds. Therefore, the weather is perfect for recording a tape that will change the world forever!
How to play the game
In real life, handling a camera can be pretty complicated. However, Ferry Halim has simplified the process for you. Here are the main controls:
Move cursor: Follow the flying object.
- Click: Start or stop recording.
- A: Zoom in.
- Z: Zoom out.
- F: Quit recording.
Now that you know the basics, let's look for a UFO! Every once in a while, a small black dot will appear somewhere on the screen. That's the extraterrestrial vehicle you've been hunting! Once you have it in the viewfinder, start recording, follow it, and try to zoom in.
As with cameras in real life, lack of battery and storage space will be your greatest enemies. For instance, every time you press the record button, the meter in the lower right corner of the viewfinder will start depleting. The same goes for the battery meter in the upper right corner. The game is over when they're empty, and you have to review your footage.
You'll get a handsome reward if you've captured some of the spaceships on film. The longer the clips and the bigger the zoom scale, the more money you'll get. After all, a media company is willing to pay big bucks to have exclusivity over these thrilling subjects. If you have the agility and a steady hand, you'll become a millionaire in no time!