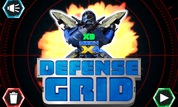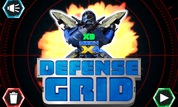 Play Now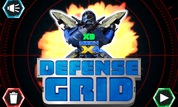 Unfortunately, Mech X4: Defense Grid is not available on your device. Please try one of the related games below or visit our HTML5 category.
About Mech X4: Defense Grid Game
Join the defense team to keep the city safe from the monsters in the Mech X4: Defense Grid game! However, your opponents may be harder to beat than you expect. Will you be able to defeat them all and keep everyone safe? Let's see you in action!
Your job is to keep an eye on the radar and if you detect a monster, rush to put him down! Also, you can play around in the lab and maybe create monsters on your own. Let's hurry and start this challenge! The city cannot protect itself from all these monsters.
How to Play
Luckily, it's easy to control the giant robot and fight all the foes! You only need to use your mouse. Press the Left Click to select things around the lab and to attack while fighting. Also, you can click and drag to perform special attacks or repair the damage caused by the monsters. See? Saving the world is a piece of cake!
You have two tasks to complete! The first one is to check out the lab and create monsters. You can pick its body type, head, arms, and tails or wings. Go through every option and see if you can build the ultimate monster! You can always try again and design a new one so you can have plenty of tries.
Your second challenge is to watch the monster radar, and when an opponent is detected, go and defeat it! In battle, you will see your opponent's health meter and one for a special attack. Also, keep an eye on the health of your robot. To reduce the damage, keep your guard up and calculate your attacks carefully!
Are you ready to take on the fight? Also, how many monsters will you create in the lab? Let's get the action started and see what you got!