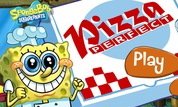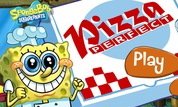 Play Now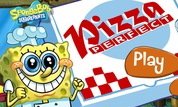 Unfortunately, Pizza Perfect is not available on your device. Please try one of the related games below or visit our HTML5 category.
About Pizza Perfect Game
Join Bikini Bottoms' most famous restaurant for a delicious challenge in the Pizza Perfect game! Spongebob has to make lots of tasty pizzas and deliver everything in time! Do you think you can help him with his task? Let's see how you deal under so much pressure!
Are you ready? Your job is to help Spongebob take everyone's order and prepare the pies! Easy-peasy if you ask me, right? Do you think you're the person for this challenge? Let's get your cooking equipment and start the pizza oven! Spongebob can't wait to meet you.
How to Play
To play this game, you only need your mouse! The clients will give you their orders, and you will use your Left Click to choose the ingredients and prepare the pizzas. After you finish the pie, click on the paddle to cook it. You will need to take it out of the oven and give it to the right customer when it's ready!
You should try not to mix up the orders! If you give the pizza to the wrong customer, they will leave unsatisfied, and you will lose a health point. You have a total of three heath points. If you lose them all, the game is over! Don't worry if you lose one! You can regenerate it by cooking more pizzas!
Watch out for the timers too! You will have a specific time to get it done for every order. If you can't, the customer will leave, and you will lose a health point. You can also watch the customer's expressions. The ones waiting for a while will become more impatient and angry as time goes on!
What else you should know
The game will become more and more complicated! After you fulfill several orders, you will start a new stage, and more customers will come in. You will have to complete as many orders as possible and raise lots of money!
At the end of every run, you will have a final score with your progress. You can always play again to try and beat your high score!
Is everything clear, chef? Then what are we waiting for? Let's join Spongebob and start cooking some of the most delicious pizzas Bikini Bottom has ever tasted!