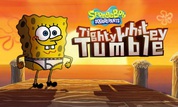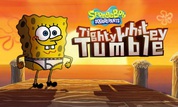 Play Now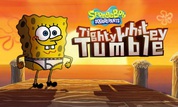 Unfortunately, Tighty Whitey Tumble is not available on your device. Please try one of the related games below or visit our HTML5 category.
About Tighty Whitey Tumble Game
Your friend SpongeBob is doing his best to travel as far as he can in the Tighty Whitey Tumble game. It's no secret that the joyful sea sponge always gets himself tangled up in wacky adventures. This time is no exception, and now you get to send him flying through Bikini Bottom! Will you be able to help your friend?
In this funny challenge, your job is to fling SpongeBob as far away as you can! Grab your buddy's Tighty Whities, pull them as hard as possible, then let go! You'll see him fly away, and of course, follow his journey. How far can you send the little sea sponge sailing?
How to Play
This is a very straight-forward challenge, so you don't need any preparation for the journey! Simply use your mouse, grab SpongeBob's undies, then drag them as far out and click to let go! It's that simple to send your friend flying.
To make it as far away from the starting point, you have to pull on the Tighty Whities as hard as you can. If you do it right, you might even pass the 500 ft mark! Of course, if you're aiming for a high score, you can restart the mission as many times as you want.
SpongeBob doesn't get to just aimlessly fly because he can also find some items along the way! He can pick up some tasty crabby patties from the bottom of the sea, which will surely improve the journey. You might also get lucky and land on an umbrella, which will help your buddy fly a little farther away! But he might even hit some obstacles, so don't get discouraged when that happens!
Are you ready to begin this challenge? Grab SpongeBob's Tighty Whities and help him fly through Bikini Bottom!
Good luck!