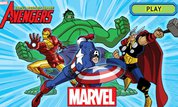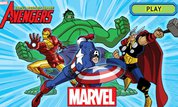 Play Now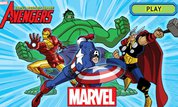 Unfortunately, Draw Your Hero is not available on your device. Please try one of the related games below or visit our HTML5 category.
About Draw Your Hero Game
Try the Draw Your Hero game to learn more about your father and create a Marvel-themed present for him! Father's Day is a big celebration, even in the Marvel Universe. However, it's so hard to find a good gift for your dad! This game has a perfect solution for your troubles, especially if you live in a family of comic book fans. Have you ever wondered which Avenger is most like your father? Create a card for the real hero of your family and have a fun family celebration together! Alternatively, you can also create a personalized poster to decorate your room. Doesn't it sound amazing?
Take the quiz to find the best fit!
All good fathers are superheroes, at least for their children! Do you think your dad resembles any of the famous Avengers? Take the special quiz at the beginning of the game to find out who has the most in common with him. There are three questions which will indicate if your dad's superhero doppelganger is Thor, Iron Man, Hulk or Captain America. What is his favorite activity on a free day? What is his toolbox missing? How would he describe the perfect gift? You are just a few steps away from discovering your father's Avenger equivalent!
The results are in! You will receive a brief description of the qualities that make your dad an excellent parent and a real-life superhero. What is more, you have two exciting options for creating a truly special Father's day card!
Create a custom-made Marvel birthday card!
This game lets you release your artistic capabilities! You have two different options when it comes to designing the perfect card for your father, or even a cool decoration for your room. Are you in a hurry? Then select the print button underneath the beautiful superhero drawing created by Joe Quesada. It will generate an awesome premade card design that you can print out and color. Isn't that great?
Are you feeling a little more creative? Then select the Draw button at the top part of the screen. You will be able to customize your creation further! Select a brush color by playing with the levels of red, blue, and green at the upper left corner of the screen. Next, it's time to adjust the brush size by using the toggle at the bottom.
Get ready to become a Marvel artist with this unique and colorful game! Aren't you excited to create an extraordinary gift for the real superhero in your life, your father?