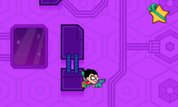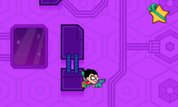 Play Now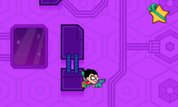 Unfortunately, Power Tower is not available on your device. Please try one of the related games below or visit our HTML5 category.
About Power Tower Game
Do you know the Teen Titans? They are five young people who do their best to save the world we live in, any time they have to. They have special powers that help them with their missions, and more than that, they live in a big tower next to the city. Not only that they live there daily, but they can get their power from the tower too. In the Power Tower game, you will get to meet the Teen Titans, and also take a tour of their fabulous house.
How to Play
The game has ten different levels, and in each level, you will discover a part of the tower. Robin will guide you, and you will help him get through the obstacles on his way. You need to be very careful when you visit the Teen Titans Tower because you can get into a trap at every step, or get hurt.
Use the left, right, up and down arrow keys to move in the air, and to jump from one side to the other one. Avoid the lasers and the robots that you see. You can also use the W, A, S and D keys on your keyboard to move from left to right and from up to down.
The goal is to get to a safe area without being hurt on the way. Once you pass a level, you will unlock the other one. Play all the levels to unlock the entire tower, and to have access in every room. Even if it seems hard at the beginning, do not give up after the first tries. You will manage to win in the end.
Good luck!