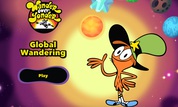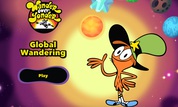 Play Now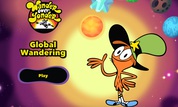 Unfortunately, Global Wandering is not available on your device. Please try one of the related games below or visit our HTML5 category.
About Global Wandering Game
Come along the optimistic Wander and put Lord Hater's plan to an end in the Wander over Yonder: Global Wandering game! If you enjoy challenges that really put your mind to the test, this is the game for you! You'll surely have a blast helping the little orange hero understand the villain's plan!
Your job is to use the hints to your advantage and create the perfect strategy. Step-by-step, you will get to rebuild Aqualandia and turn it back into a water-park paradise! Just like a puzzle, each planet is a piece on your way to the end of the mission. Do you have what it takes to complete this challenge?
How to Play
Luckily, Wander has given you a very straightforward task! To help the little hero put an end to the villain's plan, you just have to use your Mouse. Click on each planet to find out more, then tap on it again to send it into orbit. Remember that getting the right order is the key to this challenge!
Let's begin the mission! For your first step, you should take a look at the hint. After that, take a look at each one of Aqualandia's Moons, and make your choice! If you make the right decision, Lord Hater will start to get worried. If not, you might need to rethink your strategy!
For every right answer, you will unlock more hints to help you along the way. Study each tip, and compare it to the planets until you come up with a plan! Just one wrong move is enough for your team to fail! Do your best to pay attention, and consider all the information carefully!
Don't worry if you don't get it right the first time! You can restart the mission until the evil Lord Hater is finally defeated! Each time you play, you will get closer and closer to the right answer.
What do you say? The optimistic Wander wants to restore Aqualandia to what it once was. Join the Wander over Yonder hero and put an end to the villain's plan now!